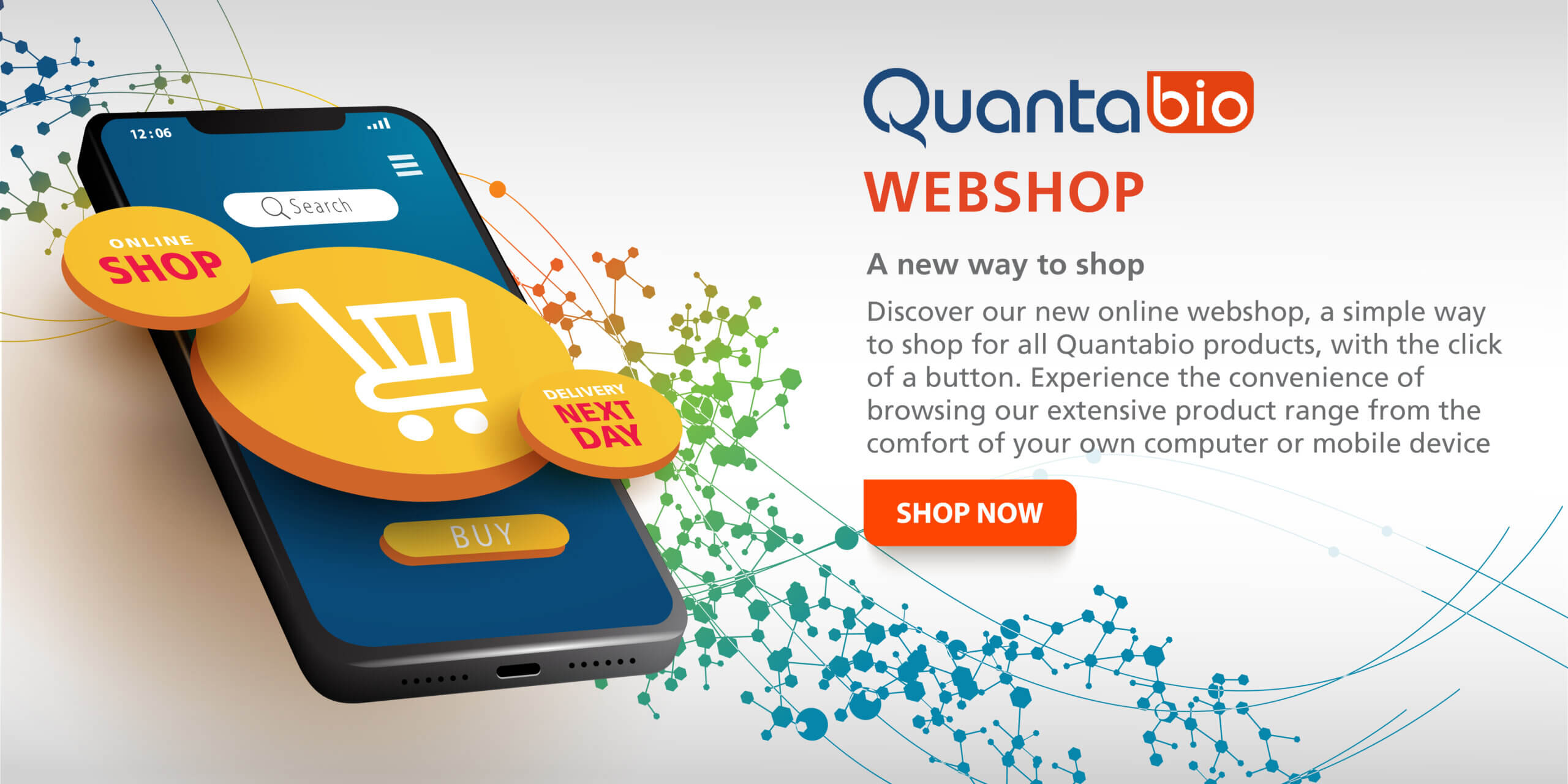 Love Quantabio Products? Now You Can Order Them Through Our Website
Love Quantabio Products? Now You Can Order Them Through Our Website
You asked, and we listened. We are pleased to announce that Quantabio customers in the U.S. can now order our full range of products directly through our website via our new ecommerce platform. (Not in the U.S.? Don't worry — we're hoping to roll this service out to other regions in the future, but for now you can continue to order through our distributors.)
If you have been purchasing Quantabio products through one of our distributors, you can continue to do so. The new online shop is simply intended to expand access to our products and make the ordering process easier for customers who prefer to pay by credit card or who use a procurement system that works better with direct orders.
Here are some key benefits of using the Quantabio online store.
Reagents by credit card. Some of our customers have told us that their traditional procurement process — and securing that all-important purchase order — is just too painful. We get it! Our site will accept Visa and Mastercard for easy, seamless transactions. (Just think of all those frequent flyer miles!)
Your order history, saved. Who wants to hunt through catalogs to order the same ToughMix reagent you've ordered a dozen times before? Our shop will store your complete order history in your account to make the re-ordering process a cinch.
Free next-day shipping. We know you need your Quantabio products, pronto. That's why we centralized our inventory at a warehouse by the UPS hub in Kentucky. Orders received by 4 pm ET will be processed and shipped that day for all in-stock items. We offer free next-day shipping on all orders of $1,000 or more, with $99 flat-rate shipping for smaller orders to anywhere in the U.S.
Promotions galore. Having our own online store makes it easier for us to offer promotions, discounts, and flash sales — and we plan to make the most of it! If you sign up for an account, we'll contact you whenever there's a sale you might want to know about.
Tax-free orders. If your organization is eligible for tax-exempt status, we'll be able to offer our products to you without tax. If you're from an academic or nonprofit institution, let us know!
To get started, just set up an account with our new shop. There's a quick account approval step to make sure you're not a robot, and then you'll be all set. Happy shopping!