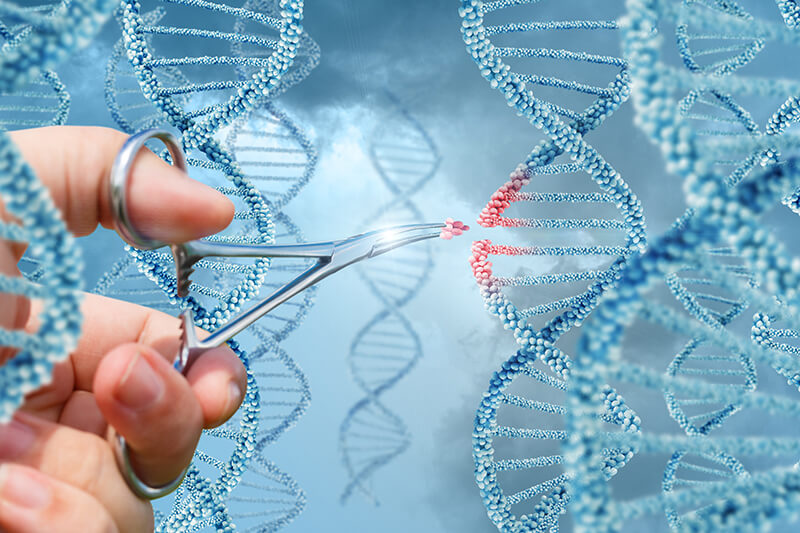 Dependable Genotype Determination
Quantabio genotyping kits are optimized to provide reliable genotype determination using quantitative SNP detection or gel electrophoresis analysis. Our probe-based genetic analysis is compatible with samples taken directly from crude extracts, DBS punches, or inhibitory materials such as plant or animal tissues.
Customer Testimonials
AccuStart II Genotyping
"With AccuStart II kit we were able to decrease costs, increase yield of our PCR sensitivity while decreasing and optimizing time. It made genotyping much easier, faster, and cheaper for our multiple transgenic colonies."
PerfeCTa qPCR ToughMix
"This eliminates a costly and time consuming step to remove inhibitors manually, so it has saved us money on reagents and time for our small lab."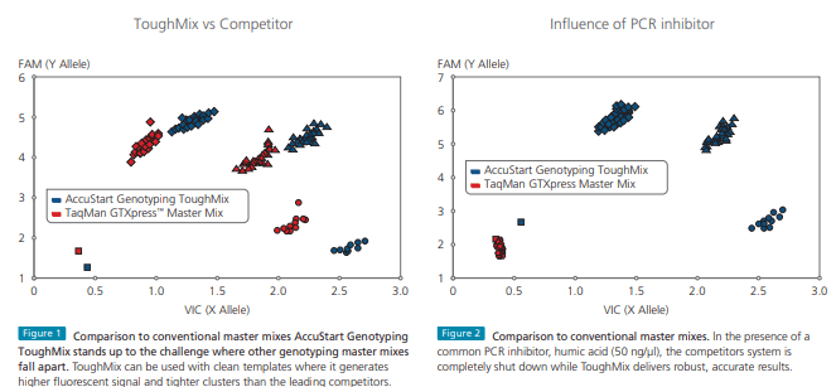 Compare Products
AccuStart Genotyping ToughMix provides a simple, 1-tube qPCR SuperMix reagent paired with sensitive and precise detection, giving you the ability to overcome even the most common inhibitors. See how it stacks up against the competition.
Featured Publications
Find the additional information you need to learn more about our genotyping solutions.
We're Here to Help
Do you have questions about our products or their applications? Our experts are standing by for support.