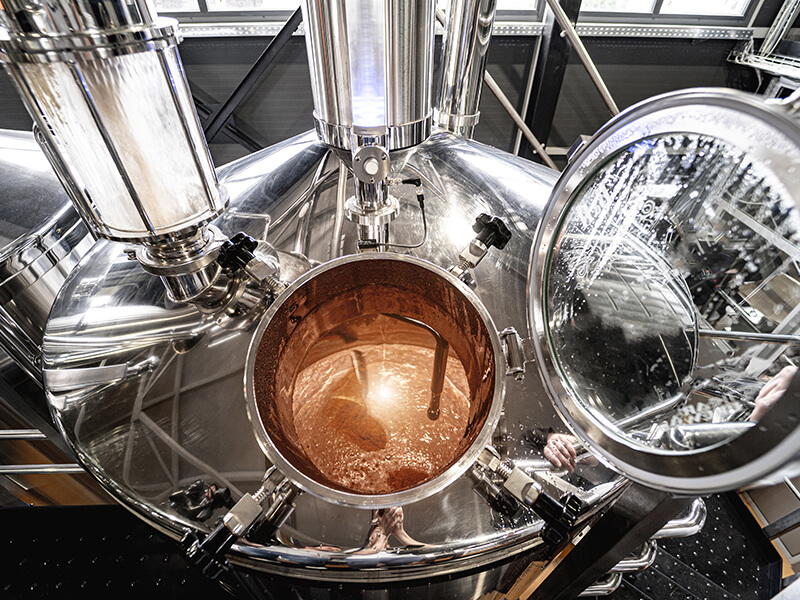 Quantabio Craft Beer Analysis
In the sophisticated and rapidly expanding craft beer market, delivering a consistently high-quality product is of utmost importance. That's why you need to take bacterial and yeast contamination detection back into your own hands with the latest in biomolecular DNA detection.
Quantabio has teamed up with the experts at Midwest Microbio to provide on-site, real-time PCR testing for a new standard of quality assurance for your brewery. Combining our revolutionary qPCR platform with beer-specific assays from Midwest Microbio, it's the most accurate, reliable, and cost-effective solution on the market today.
Accelerate testing turnaround time by 6x
Increase detection sensitivity by 10x
Reduce cost per sample by 20x
Craft Beer Testing Products
Quantabio's PerfeCTa SYBR Green FastMix and Q qPCR cycler are used to amplify and detect common beer spoilers in combination with Midwest Microbio's 20+ targeted assays. These assays combine to detect the "core four" craft beer contaminating offenders:
Saccharomyces cerevisiae
Diastaticus
Dekkera/Brettanomyces
Hop-resistant bacteria
We're Here to Help
Do you have questions about our products or their applications? Our experts are standing by for support.