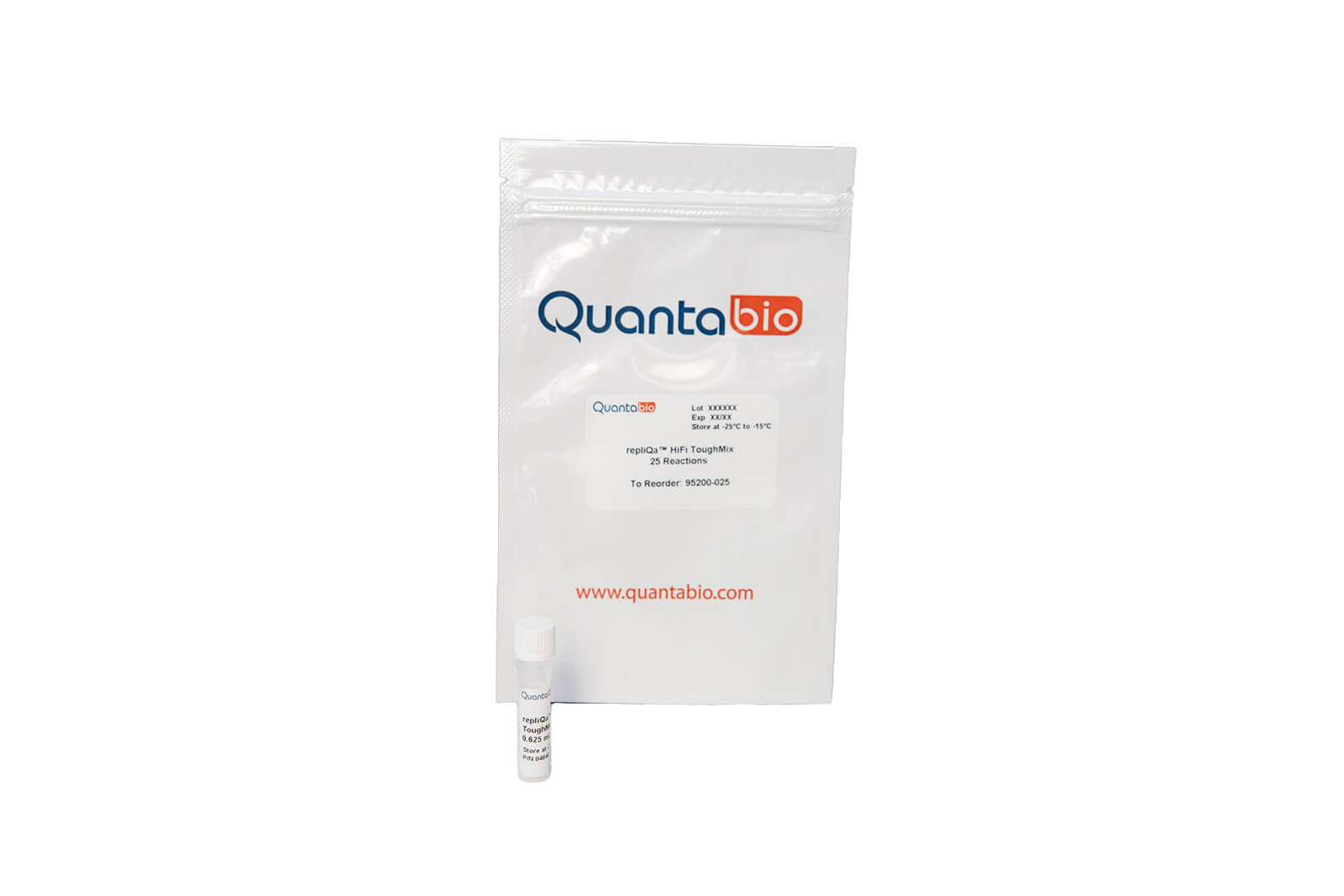 repliQa HiFi ToughMix
Superior speed and inhibitor tolerance
Features & Benefits
Extreme Speed: up to 3x faster PCR results with extension rates as fast as 1 kb/sec*
Long Range: amplify 24+ kb gDNA
Tough-tested: tolerant to a wide range of inhibitors
*for fragments less than 1 kb in size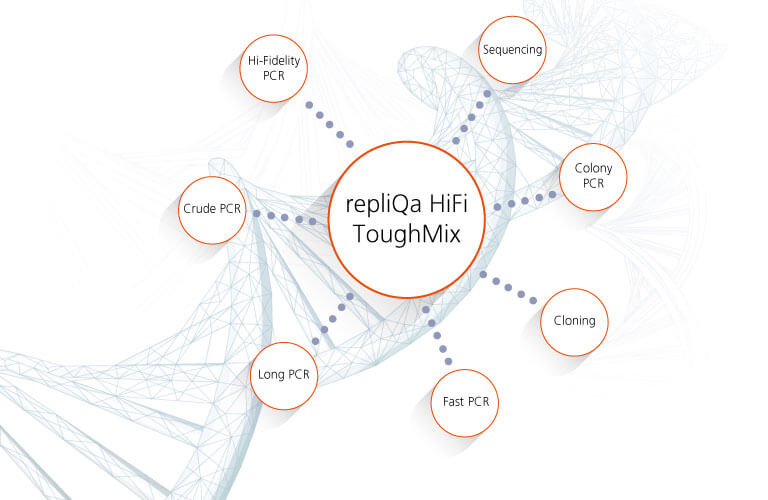 Application Note
Rapid 16S Metagenomic Library Preparation for Oxford Nanopore Technologies (ONT)® Platform
Discover on how to do a a rapid 16S metagenomic library preparation method for the Oxford Nanopore Technologies (ONT) sequencing platform using repliQa HiFiToughMix from Quantabio.
What our customers are saying
repliQa HiFi ToughMix
"All I can say from testing repliQa HiFi ToughMix is that the results are jaw-dropping. The Platinum™ SuperFi II PCR Master Mix did nothing in the same amount of time under the same conditions. The assay I was testing out is a new way to amplify entire mitogenomes as a single amplicon (~15kb). This is a game changer, cutting the PCR time from ~8.5hrs to 1.5hrs, and way more product is generated. I am not often floored by data, but these results are amazing. I have another project I am working on with this assay and I am going to switch to this polymerase for sure. Good work Quantabio!"
repliQa HiFi ToughMix
"This can amplify the tough template for SURE. I was struggled with the tough template that showed poor quality results with other many PCR enzymes. This repliQa saved my life and eventually gave me the clear and strong band by gel."
repliQa HiFi ToughMix
"The kit have a great power of amplification and extreme fast speed, I just need one hour to get result which I usually spent three hours before."